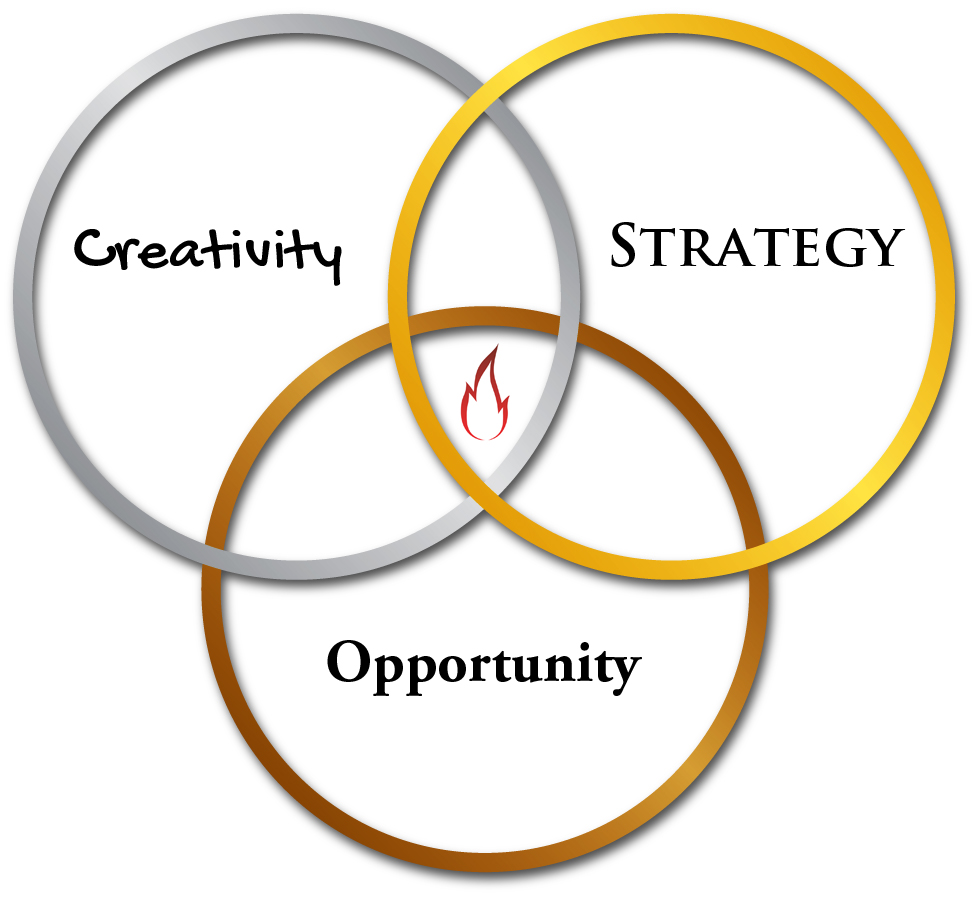 Balefire Communications LLC offers a wide variety of communication services, both strategic and tactical.
Creativity is not the same as artistry. The two are often confused. Creativity is about problem solving. The problem may be solved with great copy and design. Or it make require another type of solution. We are prepared to deliver both.
Strategy is another misused term. Strategy is a well-though-out approach that achieves success without compromising reputation or future opportunities. And to that end, we have helped a number of firms develop their business plans.
Opportunity is often what triggers our actions. But sometimes opportunities need to be created.
The profitable and effective intersection of these three elements is what Balefire strives for. Some clients require a promotional bonfire, while others only need a little creative spark. Either way, we deliver with intelligence and integrity.